County Construction Chemicals Ltd
We are distributors and suppliers of Mastic Sealants, Adhesives, Tapes, Waterproofing Materials, Wood Repair, Fire Protection, Tools, Equipment & More - Online


TELEPHONE
You can speak to our specialist sealants sales team
on: 020 8524 1931 - 8:30am - 5pm Monday-Friday


TRADE COUNTER

We're based in Chingford, North-East London & ship to the UK, Ireland & Channel Islands only.



ARE YOU LOOKING FOR CT1 Mastic Sealant Adhesive?
We are an APPROVED C-Tec distributor for CT1, Power Grab N Bond & Multisolve

Great price breaks for CT1
Click here to buy CT1 mastic sealant adhesive

If you want CT1 Sealant Adhesive in any large quantities (i.e. over 10 x boxes) in any of the following colours: CT1 Clear Sealant / CT1 Black Sealant / CT1 Grey / CT1 Blue / CT1 Silver / CT1 White
Ring our sales team on: 020 8524 1931

---
We stock silicone and many other types of sealants in a huge range of colours from Dow Corning Geocel, Otto-Chemie's coloured Ottoseal range, polysulphide mastic sealants by Fosroc, polyurethane and silicones from Sika, epoxy sealants by Adshead Ratcliffe Arbo, wood repair materials from both Repair Care International (via our company Windowcare Systems) and Timbabuild from Chemfix, Triton's Dri Cream damp proofing material, Tremco Illbruck adhesives, Nullifire london underground approved fire proof silicone, C-Tec Ct1, Protecta Polyseam aka ASF Air Sound Fire passive fire protection, Mapei grout, shower waterproofing and mould resistant mastics, the world's strongest mastic sealant caulking guns by Krøger MK Guns and many useful and relevant tools & accessories.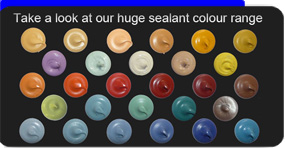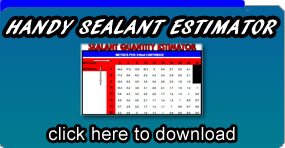 For larger order enquiries,

(such as 5 x boxes of sealants or pallet quantities etc.)

please visit our main website:

www.countyconchem.co.uk



DELIVERY

*

Under £100(inc. vat) =

£6.49(inc. vat)

/ Over £100 (inc. vat) =

Free

All orders usually delivered in


1-5 x working days

(9am-5pm weekdays)



Occasionally products will take slightly longer due to manufacture, you will notified if your order is likely to take longer than the 5 x working days stated.








*Surcharges apply to Scotland / Ireland / Channel Islands